AGORÀ DEGLI STUDENTI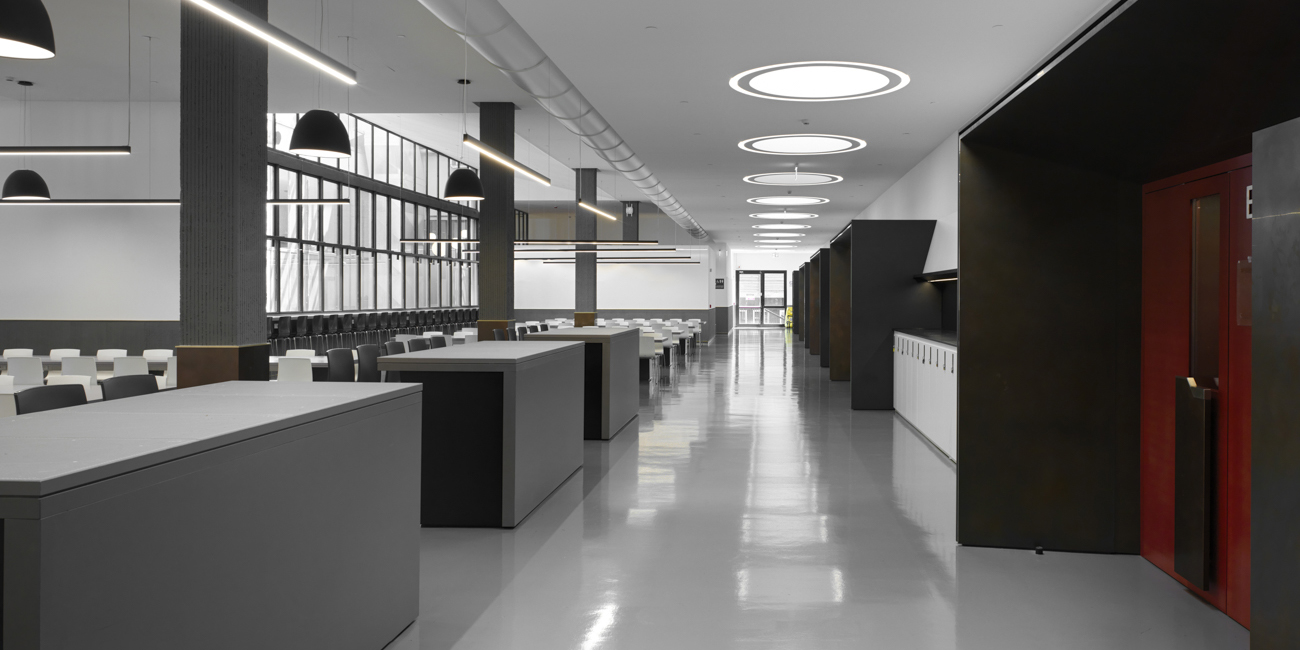 The design of the new Agorà degli Studenti stems from the desire to create new study spaces for students, responding to a need for ever greater spatial quality that the University is pursuing. The project saw the demolition of the planking that identified the office equipment of the Secretarial Offices in order to create a large open space capable of accommodating over one hundred and twenty new wired study workstations for desk work, either individual or in groups, also allowing the use of computerised tools. The demolitions made it possible to bring to light the original section of the building, articulated on a sloping roof plane whose upper end coincided with the windowed opening towards the cavedium.
The extreme uniqueness of the building and the particularity of the surrounding conditions led to the choice of materials, finishes and furnishings custom-made specifically for this project: from the doors closing the compasses towards the classrooms – made in this way to guarantee the appropriate acoustic comfort in the course of the lessons – whose handle geometrically recalls the shaped profile of a handle designed by Ponti for this building, to the finish of the ribbed wall plinth, recalling the finish of the parapet of the entrance staircase.
A new piazza for students, immediately named "Agorà", to symbolise a new meeting place, for personal or collective study, for work at the desk or on three-dimensional models, with new equipment for storing personal items, also allowing the display of three-dimensional models or graphic designs.

Credits | Project Agorà degli studenti  Place Campus Bonardi, Milano  Scientific Manager Prof. Emilio Faroldi, Prorettore Delegato, Politecnico di Milano Scientific Committee of the Project Prof. Camillo Magni, Prof. Tomaso Monestiroli, Prof. Filippo Orsini (Referente del progetto), Prof.ssa Ilaria Valente, Arch. Matteo Cervini, Arch. Giuseppe Mondini, Arch. Paolo Raffaglio (Referente del progetto)  Partners ATE – Area Tecnico Edilizia, Politecnico di Milano  Photographs Prof. Marco Ausano Introini  Year of the project 2017-18  Realization 2018-19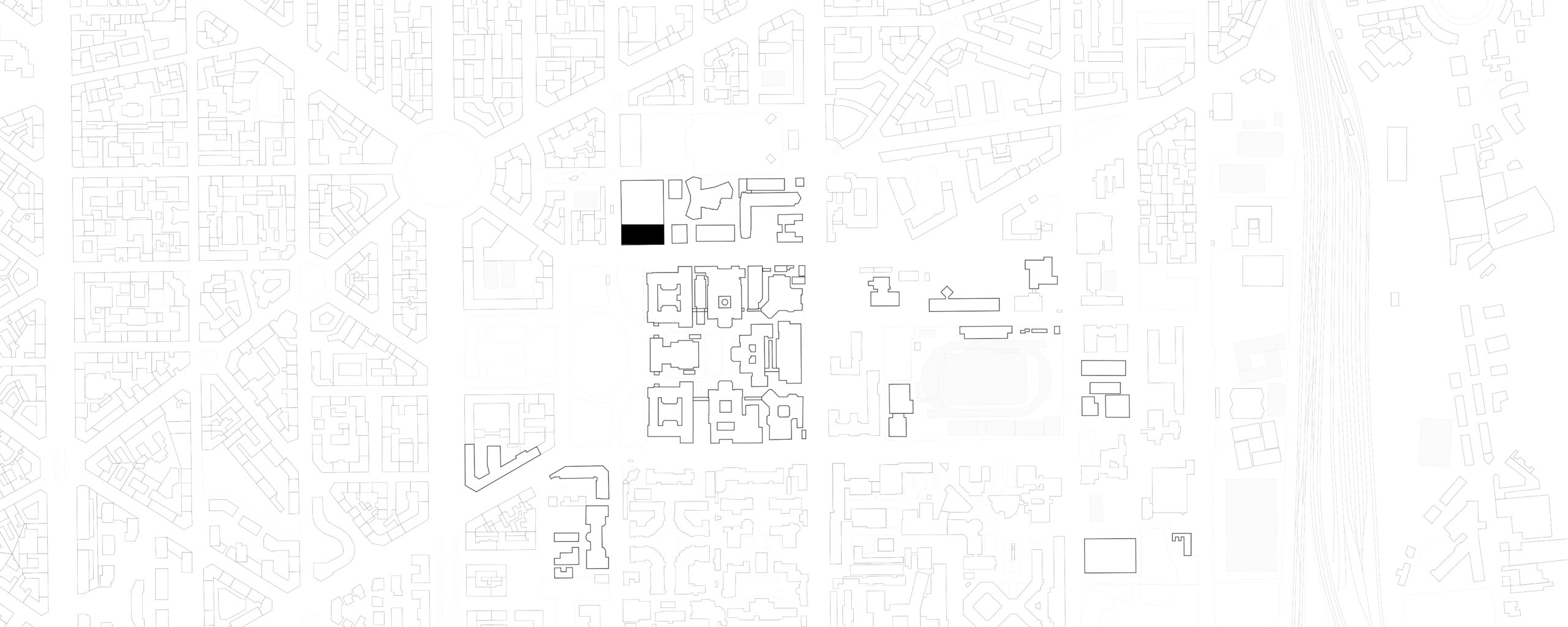 THE REALIZATION
ON SITE