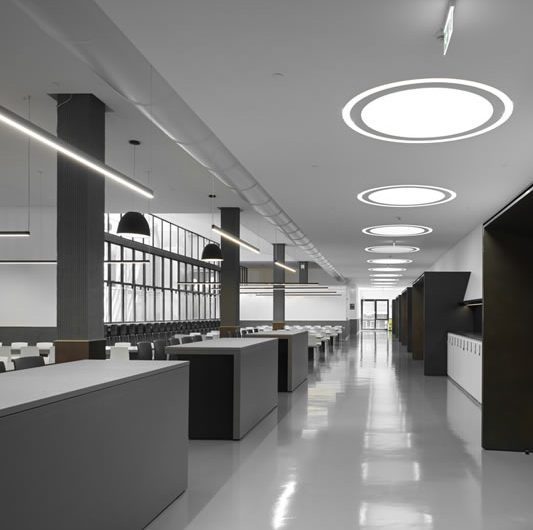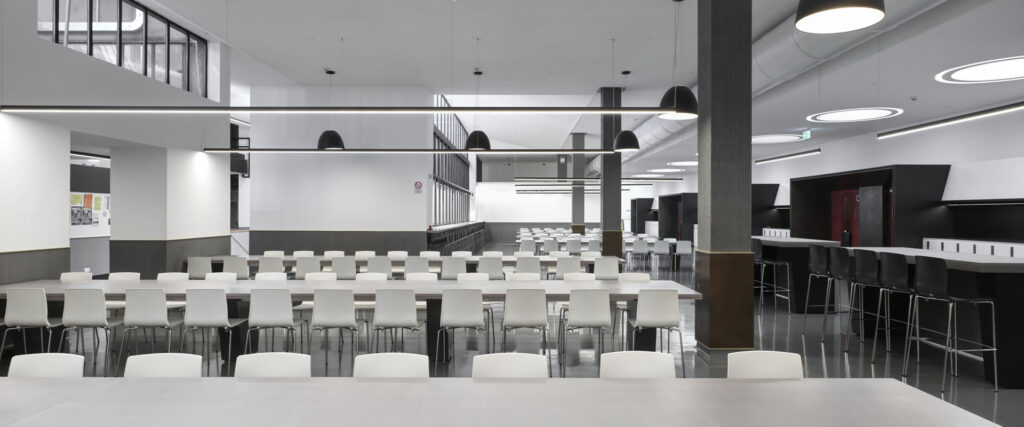 The new "Agorà degli studenti" project was inspired by the desire to create new study spaces for students, responding to the growing demand for more quality spaces at the university. The intervention involved demolition of the partitions that separated the Secretary offices, to create a large open space housing over 120 new wired study stations for working alone or in a group around a table, also using computerized tools. The demolitions brought the original floorplan of the building to light, characterized by a single slanted roof with the upper extremity coinciding with the window-covered opening towards the inner court.
The extreme uniqueness of the building and specific conditions surrounding it guided the selection of building materials, finishes and furnishings, all custom designed for this project: from the doors closing the apertures towards the classrooms, created to ensure adequate noise insulation during lectures, with handles geometrically reminiscent of the shaped profile of a handle designed by Ponti for this same building, to the finishes on the ribbed base of the walls, similar to the parapet finish on the entrance staircase.
A new "student plaza" was immediately baptized "Agorà", symbolizing the new meeting place for individual or collective studies, working around a table or on three dimensional models, equipped with new storage areas for personal items, as well as for exhibiting three dimensional models or graphic projects. The Presidency of the AUIC School was transferred to this new space, re-establishing a historic precedent.
Credits
Project Name
Agorà degli studenti
Place
Campus Bonardi, Milano
Scientific Coordinator
Prof. Emilio Faroldi, Vice Rector Delegate, Politecnico di Milano
Project Scientific Committee
Prof. Camillo Magni
Prof. Tomaso Monestiroli
Prof. Filippo Orsini (Referente del progetto)
Prof.ssa Ilaria Valente
Arch. Matteo Cervini, Politecnico di Milano, Vivi.Polimi.Lab
Arch. Giuseppe Mondini, Politecnico di Milano, Vivi.Polimi.Lab
Arch. Paolo Raffaglio (Referente del progetto), Politecnico di Milano, Vivi.Polimi.Lab
Partners
ATE – Conservation and Building Services
Photos
Prof. Marco Ausano Introini
Project
2017-18
Realization
2018-19
---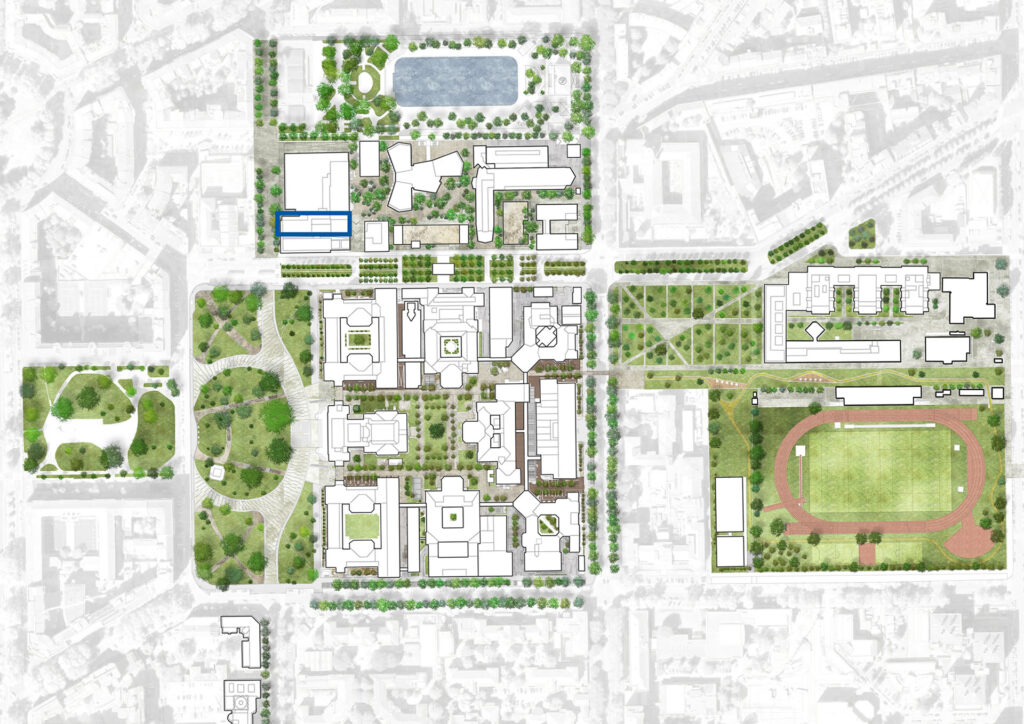 ---
Gallery
---
The project by number
---
Previously
---